Master-apprentices
Ophelia Norris BA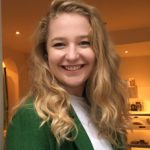 Start date: 3 February 2020
During her History BA (Hons) at King's College London, 2016-2019, Ophelia Norris focused mainly on Merovingian Francia. She is now a Research Master's Student at Utrecht University of Medieval History, and primarily interested in the cultural and religious history of the early middle ages.
Over the course of the master-apprenticeship, she looked into the relationship between Tironian notes and civic discourse. This line of inquiry occurred due to questions brought up by the Tironian note lexicons, combined with the notes' general abundance in medieval manuscripts. In order to tackle this, she examined the variations between different lexicons and manuals; the possible influence of rhetoric on them, and the use of Tironian notes in poetry, Patristic writings, and educational texts. She found thus far that civic language does not tend to be written in Tironian notes, which may be due to the esoteric nature of the shorthand system in contrast to the more fundamental nature of citizenship discourse. Furthermore, the Tironian notes in general require far greater historiographical attention, as they could provide a wealth of information that is greatly overlooked.
Eduard Visintini BA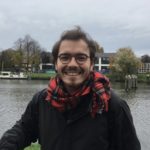 Start date: 3 February 2020
Eduard Visintini did his BA in History at the University of Vienna, with a particular focus on Medieval History and Social and Economic History. As a master-apprentice in the Citizenship Discourses project he is currently analysing the civic language used in Bede's Historia Ecclesiastica Gentis Anglorum, both concerning the concept of citizenship and the architectonical descriptions of settlements in early medieval Britain, and studying Bede's narrative use of the said terminology. His research interests include the transformation of the European continent between late Antiquity and the early Middle Ages, particularly regarding social and economic transformations.