Merel de Bruin MA
PhD Candidate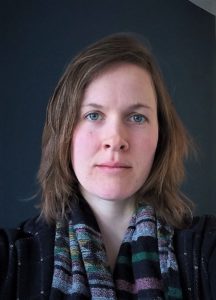 Start date: 1 March 2018
In 2009 Merel de Bruin received her Master's degree (cum laude) in the research master Medieval Studies at Utrecht University.  She is currently employed as a Ph.D. candidate in the NWO VICI project 'Citizenship Discourses in the Early Middle Ages, 400-1100'. Her research focuses on the presence of citizenship discourses in Late Antique and Early Medieval sermons, from ca. 400 CE up to and including the Carolingian period.
The aim of her research is to study the meanings and functions of citizenship terminology – with a specific focus on civis and civitas – and to examine what role this terminology played in the preachers' (or sermon compilers') efforts to steer their audiences in the desired, Christian way of life. By means of this approach she aims to shed light on the extent to which civis and civitas were, in the context of these sermons, relevant in relation to defining and moulding the individual and communal identity of the audience.
She is currently working on Late Antique patristic sermons, including those of Augustine of Hippo, Maximus of Turin and Peter of Ravenna, studying the employment of civis and civitas in the sermons' original preaching context. Her scope in this stage also extends to the sermon corpora of later bishops, such as Gregory the Great.
The second stage of her research will focus on early medieval sermons and sermon collections. Here, she will both look into the function of patristic sermons in their new, early medieval contexts of use (as they were extensively copied, adapted and included in sermon collections), and, next to this, study newly composed sermons of this period (which, in turn, could be much influenced by earlier material). In her selection of source material of this period she will take into account the question concerning the extent to which early medieval sermon material was – directly or indirectly – actually used in the performance before a live audience.