Events
3 - 4 July 2022
Domplein, Utrecht
A Miracle of Saint Martin: A Prosperous City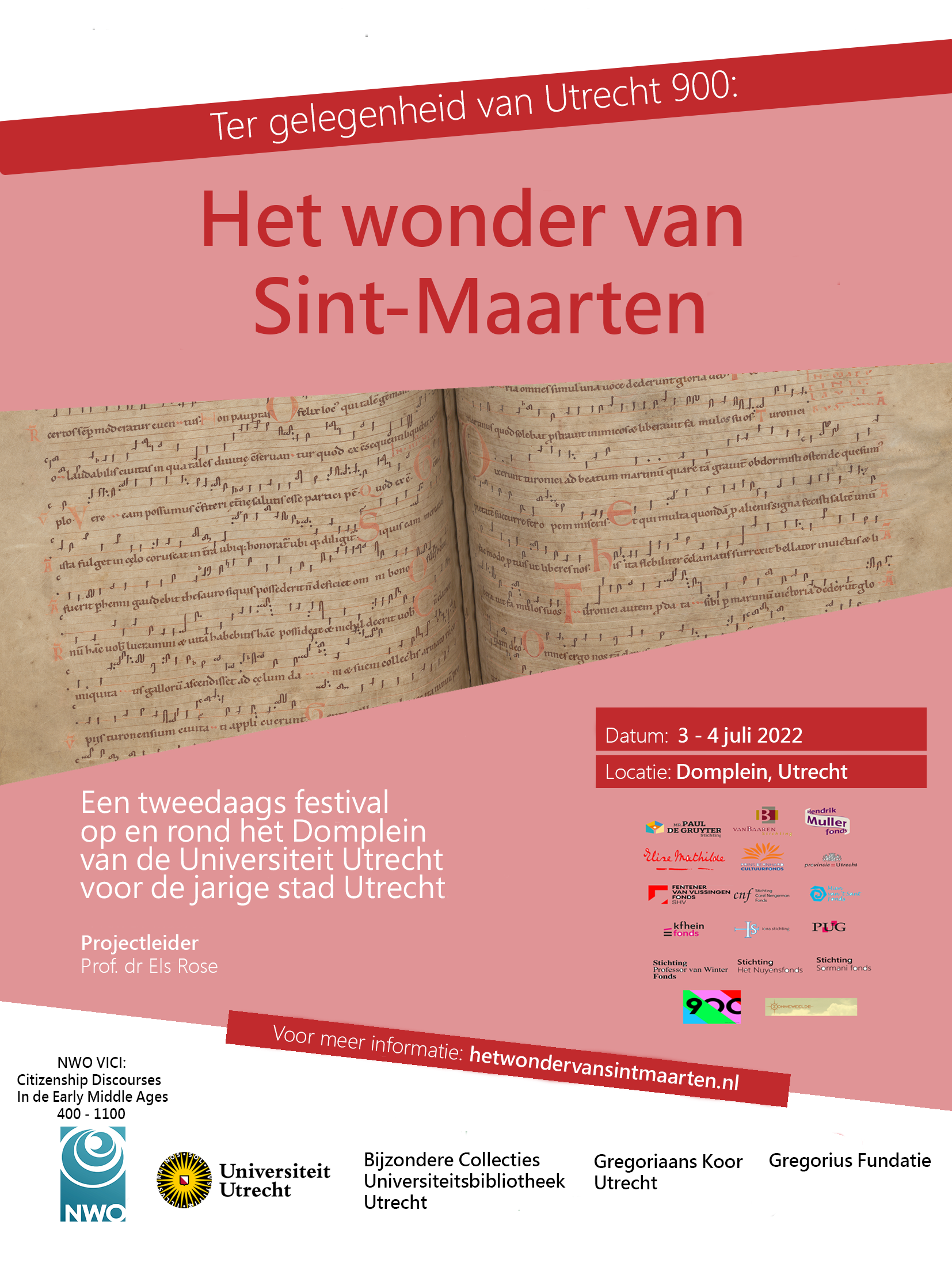 In the summer of 2022, when the city of Utrecht will celebrate its 900th birthday, Citizenship Discourses and Utrecht University will celebrate the the patron of the city: Saint Martin. It promises to be a feast with medieval music, an exhibition in the Domkerk, the presentation of a book edited by project leader Els Rose, a symposium and a documentary broadcast by RTVUtrecht about this special saint. We will delve into the history of the medieval city and will look for the meaning of Saint Martin for the inhabitants of Utrecht, past and present.
During this event the relation between the inhabitants of Utrecht and its medieval patron saint will be central. The miracle of Saint Martin still works today: in the contemporary multi-cultural city of Utrecht, the patron saint is still a symbol of civic cohesion.
With a diverse and interactive programme on 3 and 4 July 2022, but also spreading to the summer months of June, July and August, we hope to shed new light on Utrecht's old, but also surprisingly young patron saint, Saint Martin.